If you're looking for a cheap and safe place to stay in Bacolod City, I highly recommend Pleasant Travelers Pension House.
Taxi drivers in Bacolod knows this place very well. It is conveniently located in Lacson Avenue. SM City Bacolod, North / South Bus Terminals and the plaza are just a jeep away from here. Some are even walking distance like the Negros Provincial Capitol, Lagoon, Bongbong's Souvenir and Calea Pastries. There are also convenience stores and restaurants nearby.
We are a group of 4 and stayed for 4D3N. Our total bill was 4,680.03. Each night costs 1560 and divided by 4, each only paid 390 per night. Not bad.
The staff are very approachable if you need help with your stay and they are very knowledgeable when it comes to directions or your itinerary.
Here are the pictures I took during our stay.
Just arrived!
Our room. It is simple and very clean. AC is functioning very well too. Shower is clean and spacious. (no picture though)
Stairs
Smoking Area
The interior feels like the old Spanish era.
Their canteen serves delicious and very affordable meals. :)
Book your stay now thru Agoda.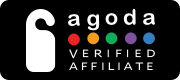 bacolod hotels and pension houses
hotels in bacolod city list
cheapest pension house in bacolod
cheap hotels in bacolod
the inns bacolod
bacolod hotels near sm
best place to stay in bacolod
Pleasant Travelers Pension House
Pleasant Travelers Pension House review
Pleasant Travelers Pension House bacolod
bacolod hotels review