My office mate Liz found a package tour for 2D1N in Baler for only 2000 pesos. I was asked if I'd join and of course, who would let this offer slip right?
Composed mainly of office mates and their other friends,  we exceeded the target joiners for this package. Instead of 2000 pesos, we got the package for 1700 pesos per head. The package is inclusive of one night accommodation, tours around Baler, van transfer (Manila-Baler-Manila), fuel, toll fees and driver's fee, entrance & environmental fees. I think the package tour is already a good deal since going the DIY way could cost more.
Baler is or was known as the "Surfing Capital of the Philippines".  Located just 5 hours from Manila, Baler is ideal for out of town road trips and this place will make you tick that surfing goals off your bucket list easily.
My head was full of surfing. All I can think of was me and the surfboard and the cool pictures while surfing. To my surprise, Baler has way more to offer than surfing! I'll let the pictures do the talking 🙂
Here's a quick summary of the itinerary and expenses.
DAY 1
0300 – Departure from Manila
0700 – Pantabangan Dam
0800 – Balete Tree
0900 – Breakfast at Baler Town Proper
1000 – Ditumabo Mother Falls
1400 – Rest
1500 – Late Lunch and More Rest
1700 – Lukso Lukso Islets
1730 – PAGASA Weather Station
1900 – Hotel
DAY 2
0600 – Rise and Shine
0700 – Lunch
0900 – Surfing at Sabang Beach
1100 – Packup
1230 – Eat All You Can Buffet Lunch at Gerry Shan's Place
1400 – Hanging Bridge
1500 – Pasalubong Hunting
1600 – Departure from Manila
EXPENSES
1700 – Package Tour
0075 – Day 1 Breakfast
0050 – Day 1 Meryenda at Ditumabo Mother Falls
0150 – Day 1 Heavy Late Lunch
0075 – Day 2 Breakfast
0400 – Day 2 Surfing Fee
0199 – Day 2 Buffet Lunch at Gerry Shan's Place
0300 – Day 2 Pasalubong
2949 – My Grand Total
Book Your Baler Stay Here: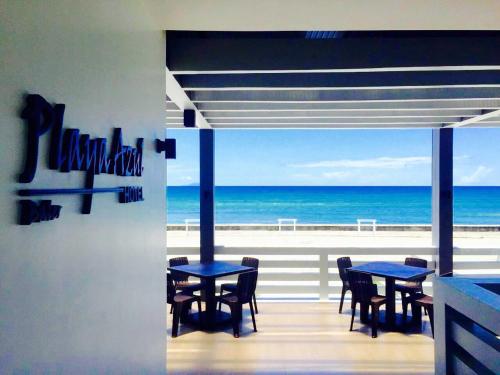 The expenses varies per person since some items are optional. Some opted not to go surfing and instead went all out on pasalubong haha.
Oh! Of course, pictures:
Stop-over at Pantabangan Dam
Balete Tree – it is huge and 600 hundred years old!
The famous BALER signage
Ditumabo Mother Falls – My favorite experience here in Baler! Be careful, sometimes the current is so strong that it can drown you!
Our home in Baler – it was still under construction during our stay and is located steps away from the beach! If you're looking for a place to stay in Baler. Book thru Agoda.
Lukso Lukso Islets
At PAGASA Weather Station in Baler
Can you surf with these waves?
SURFING! – It was fun riding the waves! Sadly though I did not have pictures of me surfing. No waterproof camera and no zoom lens.
Buffet Lunch at Gerry Shan's Place. Buffet for 199, you should never miss this place! I was so hungry and the place was very crowded so I wasn't able to take decent pictures.
The famous Hanging Bridge. Some were purposely swinging the bridge so you'll get dizzy feels
Lastly, pasalubong and souvenir hunting! Don't forget to ask for discounts ;)
baler itinerary 3 days 2 nights
baler itinerary 2d1n
baler tour packages
how to go to baler aurora
baler aurora travel guide
going to baler by car
baler aurora tourist spot
baler on a budget
baler ditumabo mother falls
baler sabang beach
baler pagasa weather station
baler hanging bridge
baler gerry shan's place
baler lukso lukso islets
baler hotels
baler